Book Your Birthday Party at Century Lanes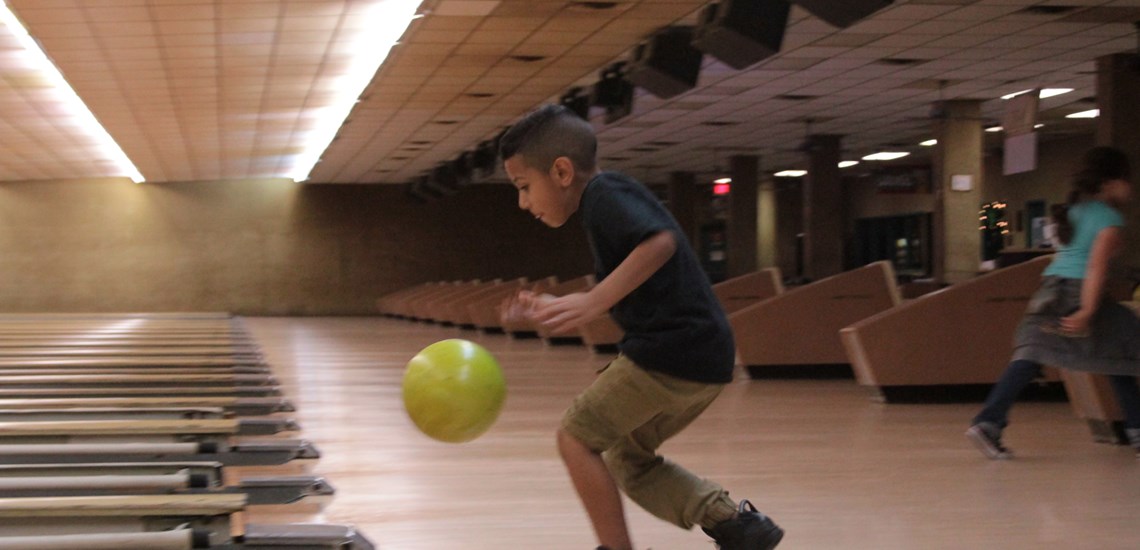 Book your bowling birthday party with us!
Celebrating your child's birthday party shouldn't be stressful— it should be both fun and memorable. So why not let us do the work, so you can fully enjoy celebrating the one you love?  
When you walk in on party day, here's what we'll have waiting for you: 1 game ticket per child (to be used the day of the party), 1 free game ticket per child (to be used at a later time), an 8x8 cake (feeds 16 people), hot dogs, fries and drinks, hats, balloons and blow outs, and all paper goods needed (plates, cups, utensils, etc.) If you have any special preferences, let us know, and we'll do our best to accommodate you. If you've got little ones, bumpers are available for free for those ages 8 and younger. 
At Century Lanes, good times are what we do. So, contact us today, and let's make this birthday party one to remember!
Party Deposit: $100.00 + Tax (10 child minimum)
Each additional child is $10.00 + Tax.
Party includes:

1 game per child
Free game pass for each child (to be used at a later date)
8x8 Cake from Halepaska's - feeds up to 16 people
Hot Dog, Fries & Drink
Hats, Balloons & Blow Outs
All Other Paper Goods Needed - Plates, Napkins & Forks, etc.

$10 fee to upgrade to a 9x13 cake.
Themes at no extra charge - bowling, balloons, flowers or hearts. For all other themes, there will be an extra fee of $10.
For children 8 years and younger, bumpers are available.
So, are you ready to start birthday party planning? Here's how you can. Call us at 361-576-1166, email us at information@centurylanes.com or simply swing by! Once we get the details squared away, you'll pay your party deposit of $100 plus tax. This fee covers 10 children, and each additional child is $10 plus tax.